Woot! Woot! It's Friday!
It's time to laugh, it's time to giggle, it's time for the morning coffee to come flying out your nose.
Oh yeah, it's time to get happy!
Do you have a family friendly funny to share?
Then link it on up below. It can be a joke, a story, a video etc.
Let's spread us some funny!
My funny today is about something completely and utterly stupid that I did. I know, shocker!
Yes, this laugh will be at my expense, but I'm a big girl and can handle it.
See my September calendar had a square that I didn't care for. I'm not going to go into detail about what it was but I decided that the ONLY way to get rid of it would be to cut it out. So I did.
Quite proud of myself, I walked away.
My daughter asked me what I was doing and I explained the situation to her and she says, "But what about the other side? Why didn't you just put a sticker or something over it?"
The other side? The other side?! Have mercy. I didn't even think about what I was cutting out on the other side.
Ahh, the other side!
It's really not that noticeable. *snicker* *snicker*
But HERE'S the funny part!
Read what the thing was for October.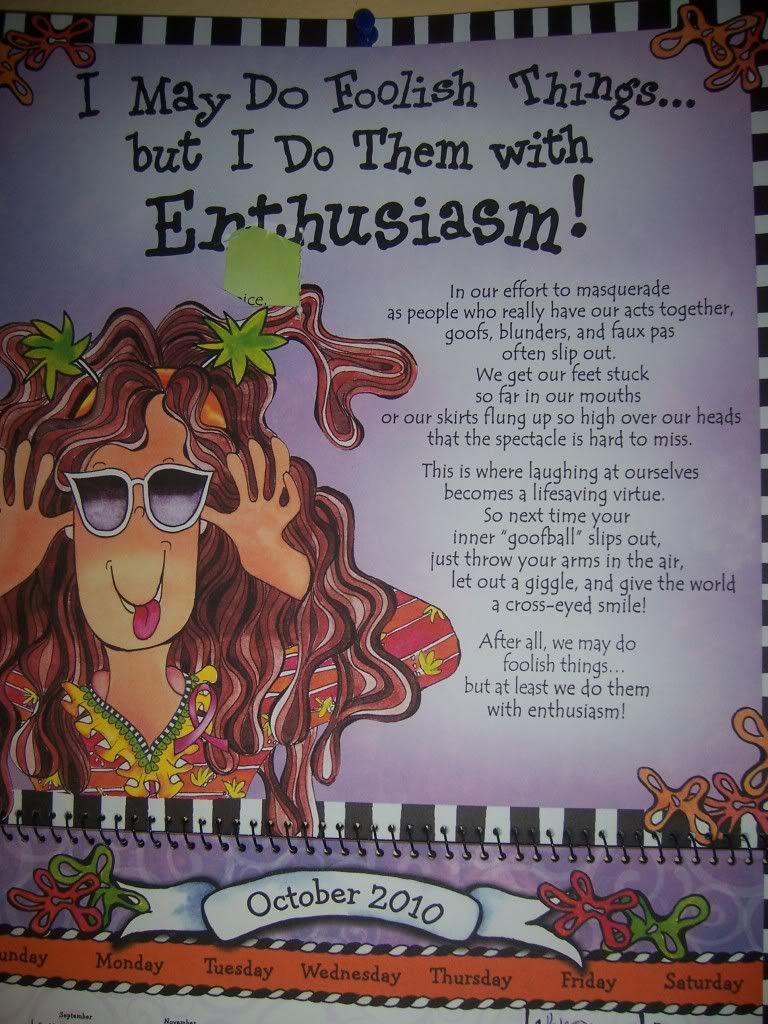 This Friday Funny was brought to you by one of my many "moments"!
You're welcome! LOL!
Have a fabulous Friday my sweet friends.