Yes folks I'm going to be Missing In Action for the next couple of days. Lots to do today and of course tomorrow is Thanksgiving so I won't be on here to much since I'm cooking everything.
I will have Friday Funnies even though you will probably be out snagging some deals that day. I'm personally going after the 600 count sheets for $25.00 at Wal-Mart. (Christy are you laughing?)
But just know that when you come back from all that shopping you'll be able to sit back and enjoy some laughs!
In the mean time, I hope that you all have a glorious Thanksgiving.
I most definitely give thanks for all of you who put up with me on a regular basis. I've really come to look forward to hearing from you each day! You're like distant cousins twice removed from the crazy Uncle that no one wanted to admit was family! LOL!
I love you my friends!!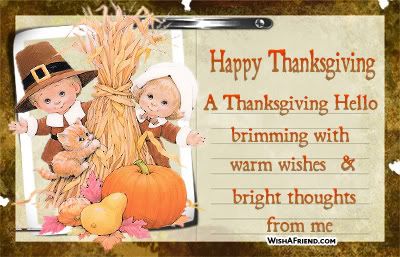 If you need a good laugh, go here! I'm just sayin'!